This installment in R. P. Hunnicutt's ambitious 10-volume series on the history of American tanks covers the development of the American main battle tank from its conception in the 1950s through the production and standardization of the M1 Abrams main battle tank. In the 50s, as the M48 Patton was gearing up for production, there was a great deal of interest in developing new design concepts for future armored fighting vehicles; many of these ideas made up the early foundations of the tank that would become the M1 Abrams 30 years later.
This was a very fertile and productive period for combat vehicle development and Hunnicutt covers nearly every detail of it with his trademark precision and diligence. Many of the wildly radical design concepts considered in the 50s and 60s proved to be impractical, but a number went on to be applied with great success to the Patton and its product-improved M60 series. In fact, the M60 was used as an interim tank pending the development of a standardized main battle tank.
The project was eventually reoriented as an effort to design an effective tank at a specified, reasonable cost. After competing for the contract against GM, Chrysler set out to design the tank that was designated as the XM1. This is the design that became standardized as the M1 Abrams, and was introduced to troop service in 1981. It has since been improved with more powerful armaments and tougher armor as the 120mm gun tank M1A1. Hunnicutt meticulously traces the entire span of the M1's development with the keen, detail-oriented eye that has made him a renowned figure in the world of military history.
Boasting dozens of photographs, line drawings, and figures, in addition to Hunnicutt's painstakingly thorough research, Abrams: A History of the American Main Battle Tank is a must-have for anyone with a profound interest in American military history.
---
About the Author: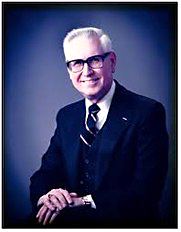 Richard Pearce Hunnicutt (1926-2011) enlisted in the 7th Infantry Division in 1944 and in 1945 was promoted to sergeant and awarded the Silver Star for his heroic actions. After WWII, Hunnicutt earned a Masters in engineering from Stanford University under the GI Bill. In addition to being one of the most respected metallurgists in California, Hunnicutt wrote the definitive 10-volume history of the development and employment of American armored vehicles. As a tank historian and leading expert in the field, Hunnicutt was one of the founders of the US Army Ordnance Museum at Aberdeen Proving Ground, MD and was a close friend and frequent contributor to the Patton Museum at Fort Knox, KY.
---