This entry in R. P. Hunnicutt's unrivaled 10-volume history of American armored fighting vehicles focuses on the spectrum of armored personnel carriers with a focus on the Bradley fighting vehicle (BFV). Operations in WWII indicated a need for an armored vehicle with improved protection and reliable mobility for transporting soldiers in and out of battle. To address this need, development began on full-tracked armored personnel carriers with overhead protection before WWII came to a close. Development continued into the postwar period. One result of this program was the M59 armored infantry vehicle, which was pioneered as a low-production-cost vehicle and had the added benefit of being amphibious, a quality that became required in all armored personnel carriers that succeeded it.
In his trademark style, Hunnicutt surveys the development of each armored personnel carrier since the end of WWII, illustrating his detailed history with line drawings and photographs. He covers the development of the M113, which was employed successfully in Vietnam and served as the basis for a family of vehicles ranging from armored combat vehicles to unarmored cargo carriers. The success of the M113 as a fighting vehicle gave rise to the development of the Bradley fighting vehicle, which was intended for use by both infantry and cavalry units.
With all the detail and precision readers have come to expect from R. P. Hunnicutt's histories of American armored vehicles, Bradley is the definitive work on the history of American fighting and support vehicles. An absolute must-have for anyone interested in American military history.
---
About the Author: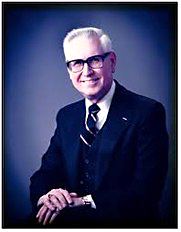 Richard Pearce Hunnicutt (1926-2011) enlisted in the 7th Infantry Division in 1944 and in 1945 was promoted to sergeant and awarded the Silver Star for his heroic actions. After WWII, Hunnicutt earned a Masters in engineering from Stanford University under the GI Bill. In addition to being one of the most respected metallurgists in California, Hunnicutt wrote the definitive 10-volume history of the development and employment of American armored vehicles. As a tank historian and leading expert in the field, Hunnicutt was one of the founders of the US Army Ordnance Museum at Aberdeen Proving Ground, MD and was a close friend and frequent contributor to the Patton Museum at Fort Knox, KY.
---