Stuart
History of the American Light Tank, Vol. 1

---
| | |
| --- | --- |
| Format: | Hard cover, 8.5" x 11" |
| | |
| --- | --- |
| Photos: | Hundreds of b+w photos, diagrams, color plates |
| | |
| --- | --- |
| Publisher: | Echo Point Books |
| | |
| --- | --- |
| Item No. EPB-0903 | Price: $99.95 |
---
In Stuart: A History of the American Light Tank (Vol. I), Richard Hunnicutt outlines the development history of the American light tank and its associated self-propelled guns and support vehicles.

Beginning with the modification of the French Renault in the midst of WWI, Stuart covers all pre-Stuart vehicles active during WWI in addition to light tank models and variations active during WWII, with emphasis on the wartime development of M3, M5, and M24 series of light tanks. A few other vehicles that are not technically light tanks, such as the M18 and LVT, also receive attention here as they share a number of key characteristics with the Stuart. In this comprehensive history, Hunnicutt also touches on postwar modifications and service of vehicles developed during WWII.

In addition to detailing nearly all aspects of technical data and specifications, Stuart features images on nearly every page: photographs, full-color plates, line drawings, and cutaway diagrams, many of which are rare interior shots and diagrams from technical manuals. While Hunnicutt leaves the writing of the complete combat history of the Stuart to those who manned them in battle, he includes some of the Stuart's actions to demonstrate its uses in combat and attributes, both positive and negative.

The definitive reference tome for the military historian, professional soldier, and tank restorer, Stuart remains the most comprehensive history on the American light tank's development from its beginnings through WWII.


---
About the Author: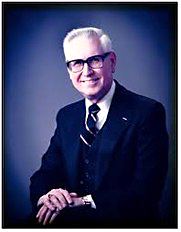 Richard Pearce Hunnicutt (1926-2011) enlisted in the 7th Infantry Division in 1944 and in 1945 was promoted to sergeant and awarded the Silver Star for his heroic actions. After WWII, Hunnicutt earned a Masters in engineering from Stanford University under the GI Bill. In addition to being one of the most respected metallurgists in California, Hunnicutt wrote the definitive 10-volume history of the development and employment of American armored vehicles. As a tank historian and leading expert in the field, Hunnicutt was one of the founders of the US Army Ordnance Museum at Aberdeen Proving Ground, MD and was a close friend and frequent contributor to the Patton Museum at Fort Knox, KY.
---